The demand for a shared office and workspace makes a comeback after the Covid-19 pandemic wreaks havoc in the global economy.
Other than individuals, freelancers and entrepreneurs – SMEs and even bigger corporations see the bottom line take a blow. The economical stand-still is pushing businesses to explore options to alleviate the financial strains.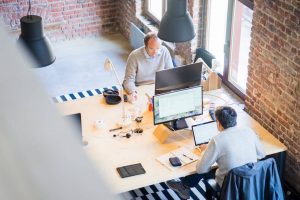 Most businesses are laying off employees and conducting a broad business-wide organizational restructure. Alternatives such as downsizing the business model is gaining momentum. Companies realize that to survive, drastic measures have to be taken and they have to be taken now.
More and more businesses are focusing on maintaining the overall function but modifying the equation, marginally. No one wants to see their business collapse.
Most SMEs and conglomerates consider downsizing a viable option. An option which reduces cost and improves efficiency. The end result remains the same, but the processes are tweaked for sustainability. Reduce the number of employees or relocate them to a smaller workspace or both.
Lose the Long-term Commitment
Leasing a big office premise, which is the case for most SMEs and corporations, means chalking out a substantial amount of money on rent. In addition, leases are a long-term commitment which ties you down into multi-year contracts.  This in itself makes you think twice.
On the other hand, moving your team of mavericks to a smaller premises, provided through coworking platforms, is definitely an option to consider. Shared offices and workspaces are offered on flexible terms such as yearly and monthly membership rental packages. This means you do not have to worry about long-term commitments. To top it off, most shared space providers encourage growth. So if you hire more team members you have the agility to rent additional offices and workspaces to accommodate them. 
Serviced Private Offices and Shared Workspaces
Most conglomerates and SMEs opt for serviced private offices. Simply because they need the privacy and want to maintain the business image. Surprisingly, you do not have to pay an arm and a leg to get both. Many coworking platforms provide sophisticated, beautiful, fully furnished and serviced private offices. Serviced private offices provide a perfect balance at a fraction of the cost. Compare this to leasing  a whole floor or multiple floors for your team.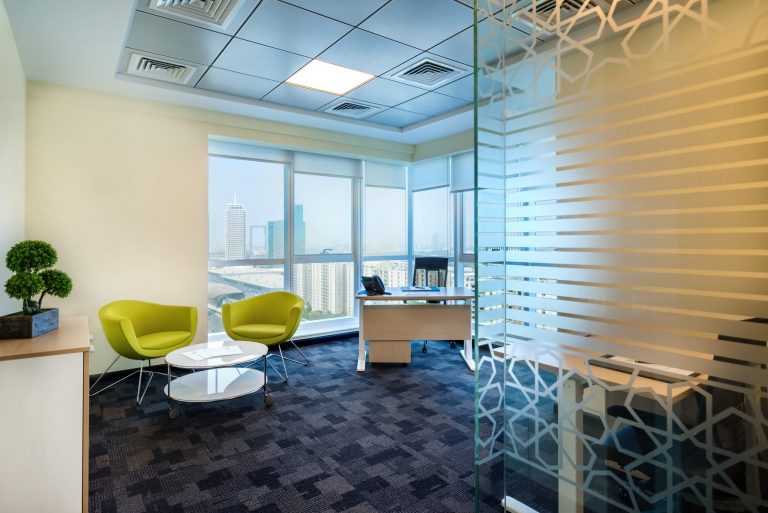 Low Overhead & Shared Costs
Usually setting up a full-fledged office independently means you need to take stock of office inventory, furniture, chairs, desks, and IT equipment. Plus any other item or service which makes your office a functional business workspace. These expenses also include ongoing equipment and infrastructure maintenance and support. To cover all these expenses you use up a substantial amount of money.
On the other hand, serviced private offices in shared workspaces come in as a perfect bundle. You do not have to invest in the infrastructure or ongoing maintenance and support. It is the space provider's responsibility to ensure that the office spaces rented out are fully functional business units. And they remain fully functional till the end of your membership plan.
Administrative and HR Expenses
It is not just the infrastructure which jeopardizes your finances. Every business needs administrative & HR support, be it in the form of front-desk staff, IT support or mail management. That means you end up paying extra salaries.
Serviced private offices and shared workspaces carry the advantage of providing administrative & HR support. The coworking platform is fully functional with the resources to be used at your convenience. This means you save on salaries for routine administrative and HR support roles.
Monthly utility expenses play a major part on the company's bottom line. Bigger the company, bigger the expense. A big company means needing more space; which directly relates to high usage of water and electricity, and use of telecom services.
With a shared office in a shared workspace, you do not have to worry about the utility expenses. The coworking platform takes care of all that. You simply focus on running your business. Most shared workspaces have competitive telecom packages that are standardized across the board.
At this crucial time, the main aim for any type of business, SMEs or conglomerates, is cost reduction.
By relying on and setting up your business in shared workspaces you reduce costs, increase profitability while utilizing your resources in areas which matter most to your business.
The coworking model of shared offices and workspaces offers flexibility, agility, cost reduction, business growth and adaptability. It is definitely a favorable option to explore if your business needs a jump start in the recent economic turmoil.